Matt and I have wrapped up the 2013/14 cyclocross season, I've just completed my yoga teacher training and Matt's already gearing up for Spring training and another big Ultra-Endurance season as I wait for the snow to melt to hit the mountain bike trails.

All of this downtime can only mean one thing:

It's time to celebrate with a huge party and raffle!

This year, MMRacing will be supporting the Amy D Foundation with proceeds from the raffle.

Amy was like a little sister to us and she'll forever be an inspiration for her fearless pursuit to achieve her dreams of being a professional cyclocross racer and for always encouraging others.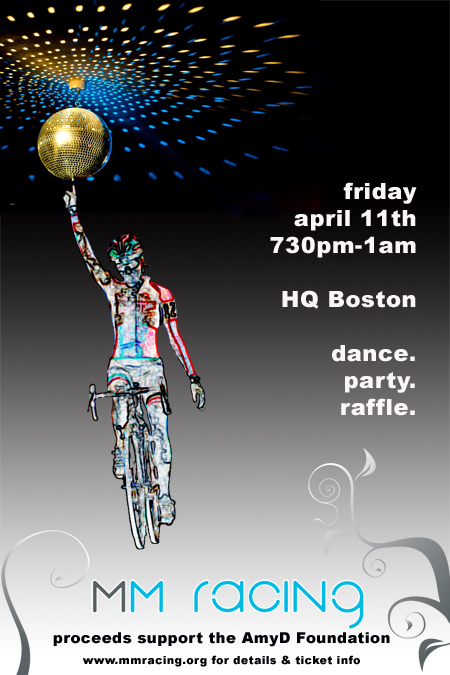 On Friday April 11th, we will be hosting a massive party at HQ Boston (12 Channel Street, Boston) where we will announce the winners of the raffle. You do NOT need to be in attendance to win one of the top prizes listed below, but we will keep going through the tickets until everyone in attendance leaves with a prize... that's how amazing our sponsors are.
The party is open to the public, no purchase necessary ... and with the guest DJs we're about to announce, you'll REALLY want to be there. But if you want to go home with a prize, you have to buy a ticket.

Tickets are $50 apiece or 5 for $200 (limited to 20 packs of 5). Tickets are limited, only 400 will be sold. Tickets are available for purchase online through BikeReg here, at the party or through Matt or I directly.

Here's a breakdown of the prizes:

GRAND PRIZE:

A COMPLETE CUSTOM SevenCycle Mudhoney SL built just for you. Valued at ~$6000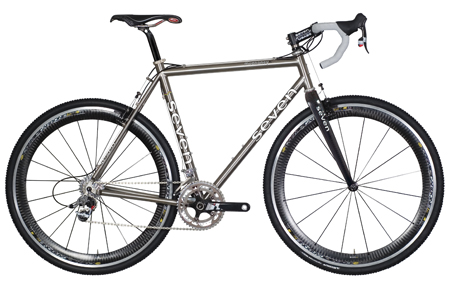 Here's what you'll win:
Fully custom Seven Cycles Mudhoney SL titanium frame*
Seven Cycles CX Carbon Fork
Complete SRAM Force 22 gruppo
Mavic Ksyrium SLS tubular wheels with Clement MXP tires
Seven Cycles Bar, Stem and Seatpost
Wickwerks 34x44 CX chainrings
Chris King Headset
TRP Revox Cantilever brakes
* You don't need a 'cross bike? No big deal. It's Seven Cycles we're talking about here. There's plenty of wiggle room.
FIRST PRIZE:

Honey All Roads frame, disc fork and stem, painted to match. Valued at ~$2500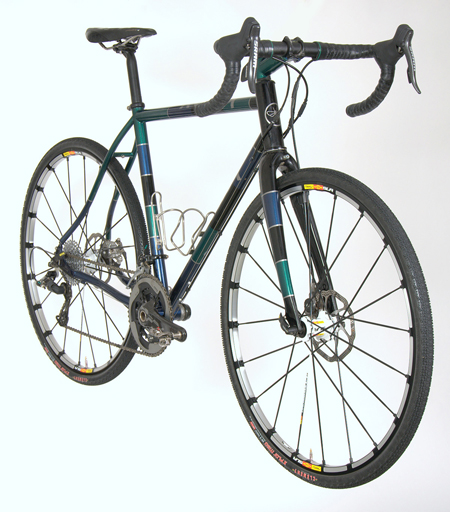 The Honey All Roads bike is exactly what it is named after. This bike is designed to ride on all road conditions – paved, broken, carriage trails, and even well worn single track. Ever get the urge to ride into the that side trail you spot during a long ride? That's what this bike is for. The All Roads is a lot like a classic 'Rando' bike but with the ability to work well under harsher terrain scenarios.

SECOND PRIZE

Pedro's MTK 3.0 Master Tool Kit. Valued at ~$800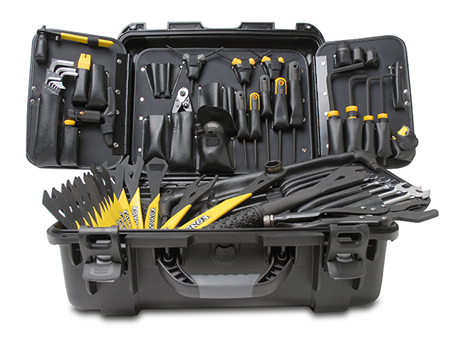 Heavy-duty ABS plastic case is watertight, pressure-regulated and carries a lifetime warranty
Custom tool pallets securely hold and organize tools and feature extra pockets leaving room to add tools and personalize your kit
Includes 64 professional tools
THIRD PRIZE:

Pedro's Apprentice Tool Kit. Valued at ~$250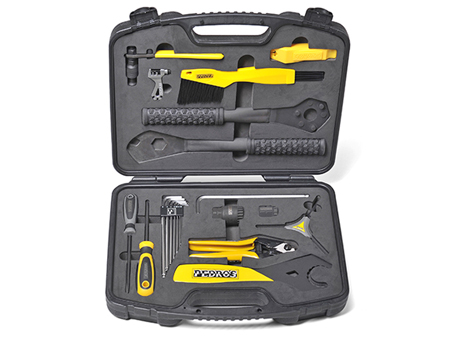 Heavy-duty blow-molded plastic case
Durable EVA foam inserts custom designed for each tool
Perfect for the car, traveling to an event, or a minimalist home shop setup
Includes 22 tools offering 32 functions
FOURTH PRIZE:

Feedback Sports Sprint Workstand. Valued at ~$240.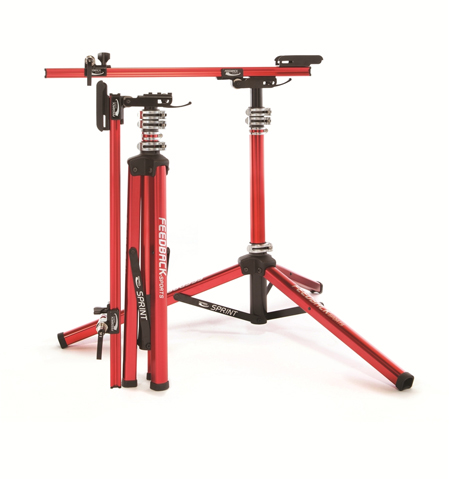 The Sprint Work Stand is a professional level bike repair stand for those who prefer the stability of a traditional fork mount.
Single Point Quick Release mount
360° Bicycle Rotation
Compatible with all fork and rear dropouts
Quickly folds into our most compact unit
Adjustable height; stable tripod design
FIFTH PRIZE:

Lazer Helium Helmet (we've got TWO in the raffle). Valued at ~$240 each!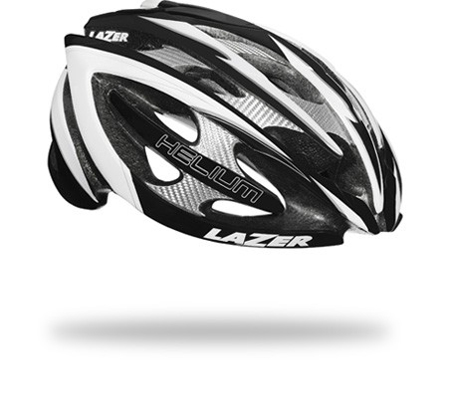 SIXTH PRIZE:

SoulRun Roy Roll, custom made just for you. Valued at ~$120.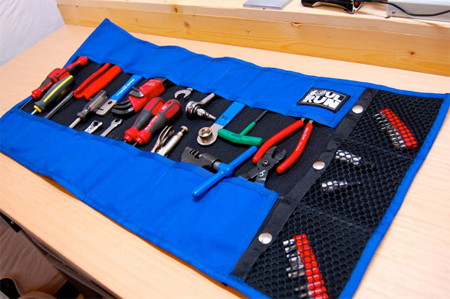 The Soulrun Roy Roll is their second largest tool roll made for the traveling wrench. With input from pro mechanics in the pits (that's Matt!) SoulRun made a tool roll designed too keep everything you need with you.
And that's just what we have now! We'll have a ton of prizes on hand at the party from our amazing sponsors including Grimpeur Bros Coffee, ClifBar, Smith Optics, Thule, Bob's Red Mill, Lululemon, LLBean, Wickwerks, Cuppow, Taza Chocolate, Janeware Micro, Lazer Helmets, VitaCoco and more to come.

If you would like to donate something to the event, please contact matt@mmracing.org.

Tickets will be available starting March 14th and available through Arpil 10th on BikeReg. Any remaining tickets will be on sale the night of the event.

Why support the Amy D Foundation?

The Amy D. Foundation is a nonprofit organization created in honor of Amy Alison Dombroski, whose love for cycling and life touched many people around the world.

The Amy D. Foundation encourages and supports young women through cycling, inspiring the celebration of healthy challenge and empowering the confident pursuit of lofty dreams.

Mo hopes to be working with the Little Bellas and the ADF this spring and summer to help support girls on bikes and mentor riders and racers to continue Amy's ambitious dreams on bikes.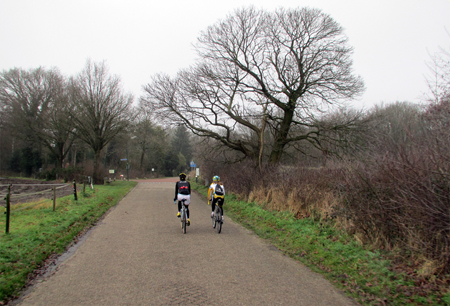 Thanks for reading! And thanks for the amazing support of Bob's Red Mill, Seven Cycles, SRAM, Castelli Cycling, Mavic, TRP, Zipp, Soul Run, FMB, WickWerks, SwissStop, Bontrager, Mad Alchemy, Vitacoco, Thule, Smith Optics, ProGold Lubricants, ClifBar and Grimpeur Bros.

If you just can't get enough MM Racing, you can follow us on Twitter.
Matt: @mm_racing, Mo: @meaux_marie.