MM Racing
NEW ENGLAND CYCLOCROSS & ULTRA CYCLING TEAM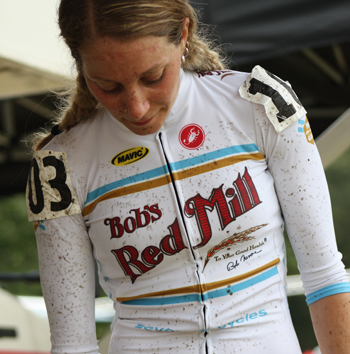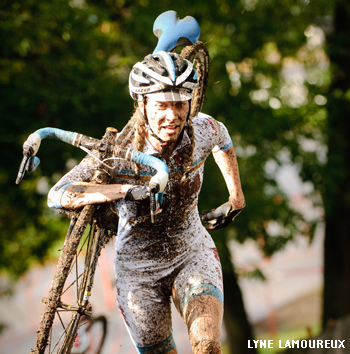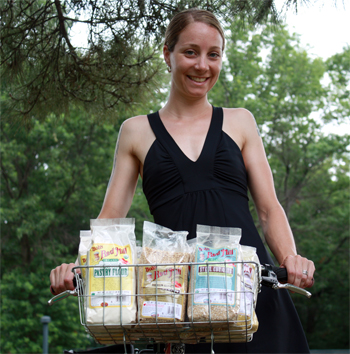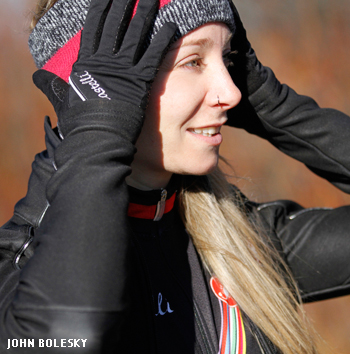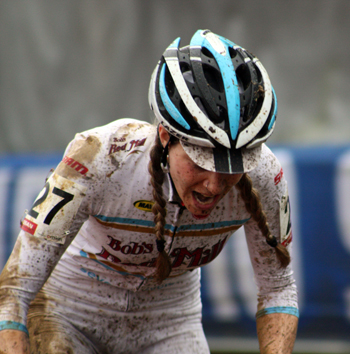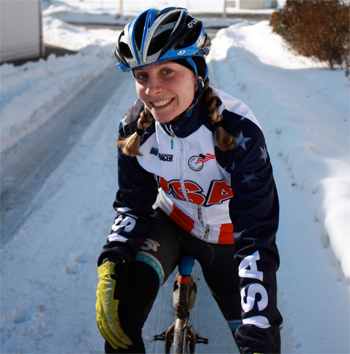 Maureen Bruno Roy (a.k.a Mo)
HIGHLIGHTS:
Single Speed Cyclocross National Champion 2014


Overall winner USA Cycling National Cyclocross Calendar 2009


18th Tabor World Cup, Czech Republic 2011


2nd Jingle Cross Rock, Iowa City, IA 2011


4th USGP Planet Bike Cup, Madison, WI 2011


4th Internationale Centrumcross, Surhuisterveen, NL 2011


25th CX World Championships, Tabor Czech Republic 2010


Masters 30-34 Cyclocross National Champion, 2005, 2007, 2008


3rd Elite Women's Cyclocross National Championships, 2005


5th Elite Women's Cyclocross National Championships, 2007


8th Elite Women's Cyclocross National Championships, 2011


US World Championship Team Member, 2006, 2010


Expert 30-34 Mountain Bike National Champion 2007
_______________________________________________

Mo returns to mountain bike racing in the Pro category this season and to the Elite cyclocross circuit for 2014.

Date of Birth/Location: 10.11.75, Malden, MA

Height: 5' 4"

Weight: 110lbs

Current Residence: Arlington, MA

Education: Muscular Therapy Institute, Diploma 1998, Massachusetts College of Art, BFA 2002

Years Riding/Racing: riding since 1996, racing cyclocross since 2004

Strengths on the bike: anything muddy, cyclocross, climbing

Strengths/Interests off the bike: yoga, pilates, vegetarian/vegan cooking, gardening, mixed-media art, music, movies, dance-parties.

Dislikes: closed-mindedness, fanaticism, meat, nuts, stinky cheese

Goals for 2014:
Zanconato Single Speed Series
Verge New England Cyclocross Series
Single Speed World Championships

Family Status: Married to Matt Roy, 2 cats Pippin and Merry

Favorite Movies: Wes Anderson films, original Superman movies, Labyrinth, John Hughes movies, Goonies, John Cusack movies

Favorite bands/music: indie rock, electronica, ska, Mo-Town, Pixies, Ramones, Clash, Bowie, Radiohead, Beastie Boys, Nirvana, Beth Orton, Nada Surf, Michael Jackson

Little known fact: Still holds the UMass Dartmouth out-door track and field record for the 400meter hurdles (66.16). Is a fraternal twin to sister, Julie.
With a background in track and field (hurdles, sprinting, longjump), Mo made the transition to racing cyclocross in 2004 and quickly moved up the ranks with some big wins. Highlights include the overall win in the Verge New England Series, the overall win in the Verge Mid Atlantic Series, winning the Masters 30-34 Cyclocross National Championship, placing 3rd in the Elite Cyclocross National Championships and earning a spot on the US National Team to compete in the World Championships.
Mo has been working as a professional massage therapist for 10 years, specializing in deep tissue, sports massage, pre-natal massage and Thai yoga massage. She currently has a full-time private practice in Arlington, MA and is Nationally Certified. She has been working with several of the top ranked domestic and international cycling teams since 2000.
MM Racing presented by Seven Cylces promotes an eco-friendly lifestyle through bicycle commuting, vegetarianism, organic-local foods and products, recycling, composting and supporting local business.