Matt and I put together a holiday wishlist of some of our favorite products from our amazing sponsors. If you are looking for a gift (or just want some ideas for yourself!) check out the MMRacing 12 Days of CXMas special newsletter.

Below we highlight twelve of our sponsors and give you some great ideas for the cyclist, superfan or even the baker in your family. Many of the items listed below can be purchased at your local bike shop. Ride your bike there and support the local economy!


Enjoy and Happy CXMas*!


(*CXMas is a deplorable term combining Cyclocross [CX] and Christmas [XMAS] used to death by the Mayor of New England Cyclocross, Chip Baker. In homage to his misuse, overuse and bludgeoning of the term, Matt and I have resurrected it, in a non-denominational fashion, to bring you the MMRacing 12 Days of CXMas).
Bob's Red Mill offers several different Gift Packs making sharing the goodness of
whole grains the perfect gift for anyone. Try the Breakfast Bundle or the Gluten Free Bakers Bundle. I'm pretty sure I want one of everything. There's something for everyone on your list. $15-$45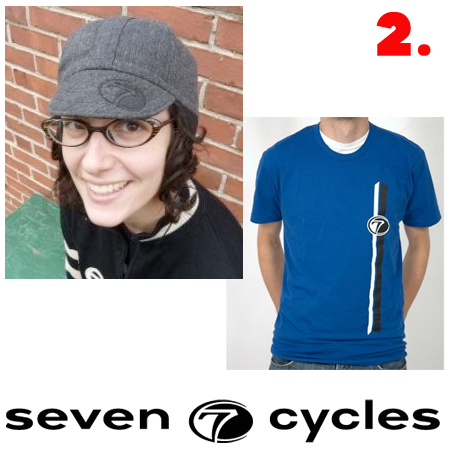 In addition to the most amazing custom bicycles, Seven Cycles offers the perfect gift for anyone in your family who loves Seven Cycles, or who loves a unique t- shirt. They also offer a limited edition 3 season wool cycling cap with a subtle Seven logo made of 100% lightweight wool. Thin enough to fit under your helmet, but thick enough to keep your head warm. Earflaps are double-layered, and 100% cotton. Just try and look as cute as Stef in this picture, I dare you. $35-$60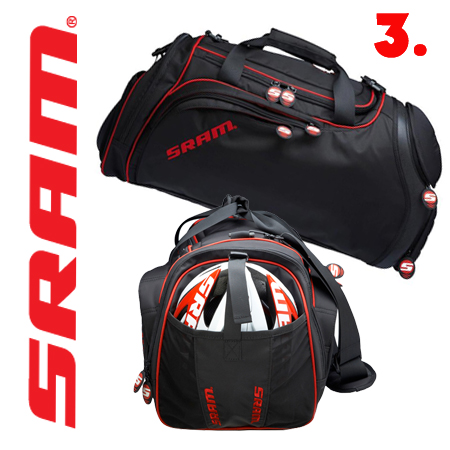 The SRAM Cycling Kit Duffel Bag is the perfect all around race and travel bag for every cyclist. This carry-all duffle includes pockets for shoes, helmet, and smaller items with ventilated side pocket for damp items. Guaranteed to not smell like my brother's hockey bag*. *Guarantee not valid if you play hockey. $120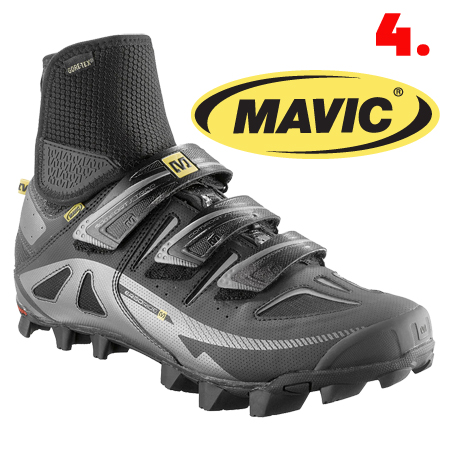 Mavic now offers the Drift Winter Shoe, a fully waterproof Gore-Tex mountain bike shoe constructed with Ergo Ride features for dry warmth and comfort whatever the weather. Warm, dry feet means staying on the bike all winter! Looks like I'm running out of excuses! ~$195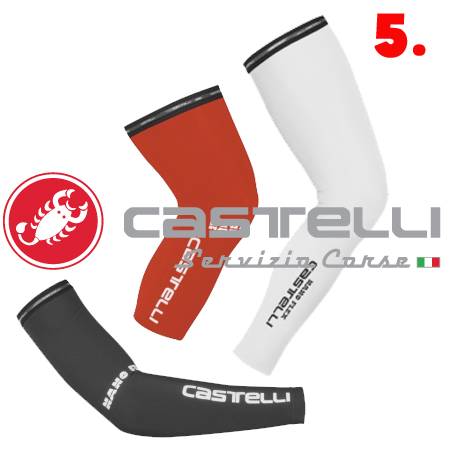 Castelli NanoFlex fabric behaves just like their Thermoflex fabric in dry conditions, but then provides unbelievable water repellency when it starts raining. Give the Nano Flex arm warmers and Nano Flex leg warmers to the cyclists on your list and keep them warm and dry. Knee warmers too! $60-$70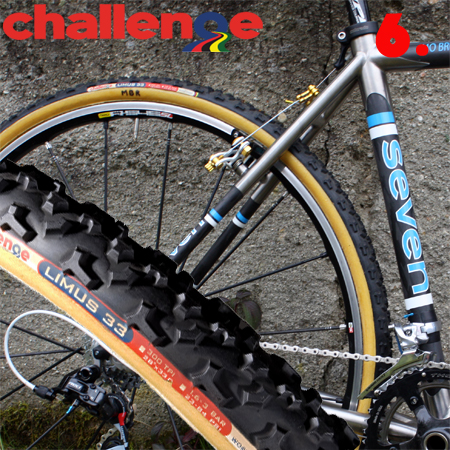 Cyclocross means mud (usually). The new Challenge Limus tires provides deeper 33mm knobs for increased traction in deep mud. Speed and maximum traction all in one. Dear Mother Nature, more mud now, please. $85 each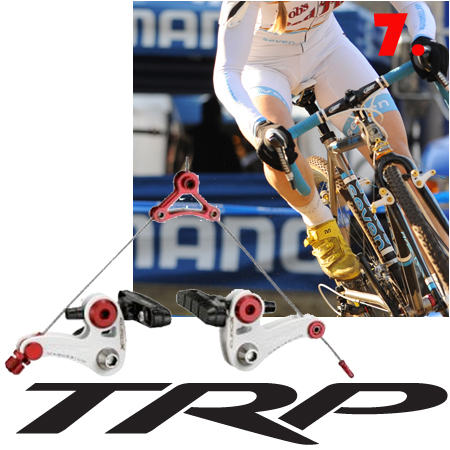 The TRP Euro X Magnesium delivers premier, purposeful, cyclocross performance using top-end materials and extremely well thought-out designs. The best 'cross brakes you could ask for and the only brakes I have ever used! $350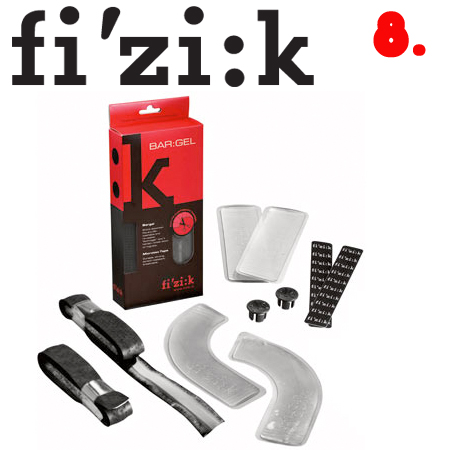 Give riding and racing comfort with the Fizik Bar Tape and Gel Kit. Extremely shock absorbing gel and Mircotex bartape provide increased comfort for more hours on the bike. $32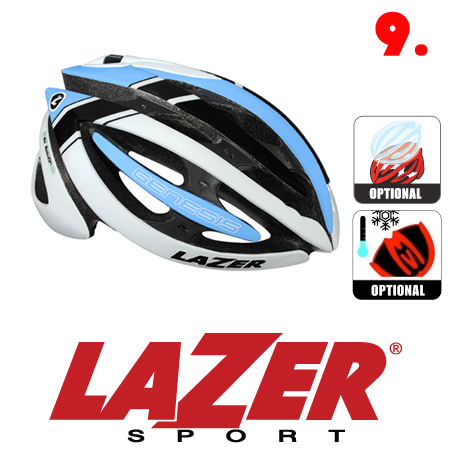 Give and protect with the Lazer Genesis helmet. With the Rollsys retention system, simply control the size and the comfort by turning the wheel on the top of the helmet. Available with the snap-on aeroshell cover that fits over your helmet and protects you from rain and snow and insulated padding to keep helmet warm in cold temperatures. $170-$230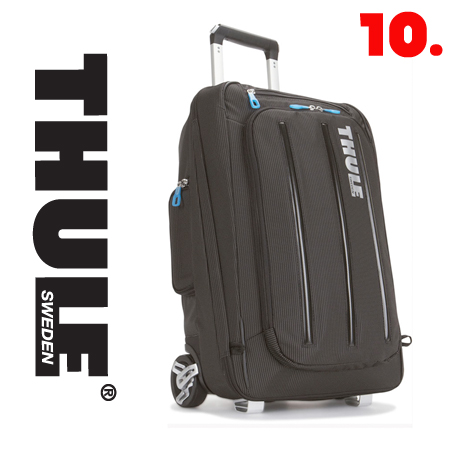 The Thule Crossover 38L Rolling Carry-On is the perfect backpack/rolling carry-on combination. Hide-away backpack straps allow for quick and easy shouldering of this carry-on roller. The wheels face away from body when roller is used as a backpack, allowing for a clean, comfortable carrying experience. This bag is so good that flight attendants and pilots have asked Matt and I what these bags are! SOLD! $290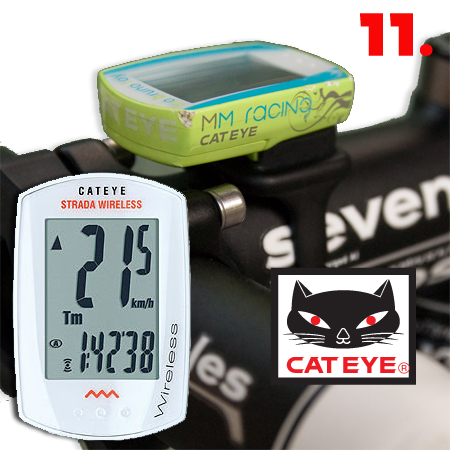 The Cateye Strada Wireless Computer is our go-to computer. Super-simple, packed with functions but free from wires. Matt has literally put thousands of miles on his Strada computer! The Strada Wireless also boasts the largest screen and numbers in its class. Thanks to the new CatEye ClickTec interface, you can switch among seven modes by simply pressing the bottom of the computer face. $65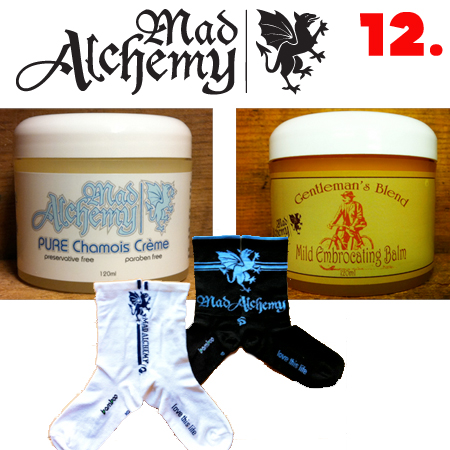 Last but not least, from our friends Pete and Jan at Mad Alchemy Embrocation, give the cyclists on your list a gift pack that includes three of our favorite MAE products. Starting with a little something to make those long rides a little more comforatable; Pure chamois cream. PURE Chamois Creme is the ultimate in new school chamois cremes. Next, try the Gentlemen's Blend warming embrocation, a mild embrocating balm that fits perfectly between cool spring mornings and warm summer days. Texas White Cedar and Spanish Rosemary make this a remarkably rustic and earthy embrocation. Finish the stocking stuffing with Mad Alchemy Bamboo logo socks. And just a friendly reminder everyone, chamois cream goes on first, THEN embrocation, not the other way around, trust me. $11.95-$19.95


We hope you've enjoyed the 2011 edition of the MMRacing 12 Days of CXMas! Support your local bike shop and support our sponsors! Thanks and Happy Holidays!

Thanks for the amazing support of Bob's Red Mill, Seven Cycles, SRAM, Mavic, TRP, Challenge, Lazer, Fizik, Mad Alchemy, Thule, Castelli, Zipp, Vita Coco, Fitness Together Arlington, Franson Family Chiropractic, Ryders Eyeware and Restwise.

If you just can't get enough MM Racing, you can follow us on Twitter.
Matt: @mm_racing, Mo: @meaux_marie.

Thanks for reading!